Company Profile

Our Policy

Compliance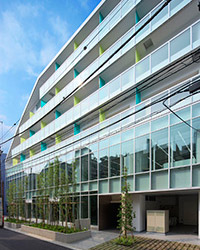 From 1911, our company has remained steadfast in its active expansion of business services.
After the first oil crisis in 1973, the shipping industry underwent worldwide stagnation. This, coupled with the rise in shipbuilding costs, gradually lowered the international competitiveness of Japan's maritime industry.
In order to rebound, we focused combined employer-employee efforts on establishing a solid foundation for company growth and technological development. Owing to this, Meiji Shipping has always been at the helm of the industry.
None of our success, however, would have been attainable without the long-term trust of our clients.
We stand poised to expand our presence in the foreign market in hopes of redefining marine transport as it is known today throughout the world.
| | |
| --- | --- |
| Registered Head office | 32 Akashi-machi, Chuo-ku, Kobe city, Hyogo-pref. 650-0037 |
| Tokyo Main Office | Shin-SURFEEL Nakameguro Bldg., 1-18-11 Kamimeguro, Meguro-ku, Tokyo 153-0051 MAP |
| Business services | All Aspects of Maritime Business, Office Leasing |
| Established | May 1911 |
| Capital | JPY 1,800,000,000 |
| Stock Listing | Tokyo and Osaka Stock Exchange's First Section |
Our key policy encompasses the safety of human life, the moral issues about protecting the environment and others, and the commitment and dedication of our staff to any task put before us.
Perform safely, act righteously, do with the heart
Environment before profit
Respect history but always look towards the future
Quick decisions, faster actions, higher efficiency
Choose performance over appearance
Harvest is always ahead
Meiji Shipping Group Compliance Policy and Precepts
We, all directors and employees of the Group, would achieve following objectives in accordance with our Compliance Programme:
1.Sound and Transparent Management:
We are to acquire a resolute trust of the society by lawful business activities with the self-recognition of our corporate social responsibilities, and are to appropriately disclose our corporate information to shareholders, business partners and employees in order to assure the transparency in the corporate management.
2.Contribution to Society:
We are to borderlessly contribute to the progress of world societies through economic activities of ours.
3.Compliance with Laws and Ordinances:
We are not only to strictly comply with all relevant legal frames, but also to satisfy our social responsibilities. It is notably expressed that we are to break off any relations with antisocial powers that menace the public safety and order.
4.Respect for Originality of Employees:
We aim to establish a work environment full of liberal atmospheres while respecting for the originality of employees.
20 February 2006
Kazuya Uchida
President of Meiji Shipping Co., Ltd.