Hotels and Resorts Business Initiatives
Hotels and Resorts Business Initiatives
Our investment into the hotel business is similar to the business model of our Shipping Business in so much as we make substantial upfront investments. At the same time, the Hotel Business secures long term stable domestic income for the Group. Whilst our hotels are all resort hotels, their location in tourist areas across Japan from Hokkaido to Okinawa means that each hotel offers different experiences and different seasonal activities. Our flexible yet balanced hotel management practices aim to maintain a uniform management system throughout the year that can respond to the changing trends and seasonal needs of our guests.
Our hotel, golf course and restaurant operations act as a means for regional revitalization in remote regions by creating jobs, generating foot traffic, and preventing a local population decline. As sustainability initiatives, these businesses contribute greatly to energizing those local communities. Even while faced with the harsh business environment brought by the COVID-19 pandemic, the Hotels and Resorts Business has been improving their systems in preparation for recovery.
Meiji Shipping is also involved in the Real Estate Business focusing on office buildings and housing rentals and is also running an Insurance Agency Business. These ventures contribute significantly to more stable management. In 2014, we also launched our Overseas Real Estate Business expanding our real estate acquisitions and the business itself to the Netherlands, Philippines, and India.
Social Initiatives

Environmental Initiatives
Regional Revitalization Driven by the Hotels and Resorts Business
Surfeel Hotels is working to prevent population decline and economic contraction in the rural areas where it operates and these regional revitalization efforts aim to ensure future growth potential. The business is developing very unique hotels, golf courses, and restaurants throughout Japan from Hokkaido to Okinawa. Our guests can experience a comfortable and carefree atmosphere perfect for the weather and climate in each respective hotel. As part of the infrastructure in these regions, we contribute to regional development by preventing an outflow of the population, creating jobs, and attracting tourists from around the nation.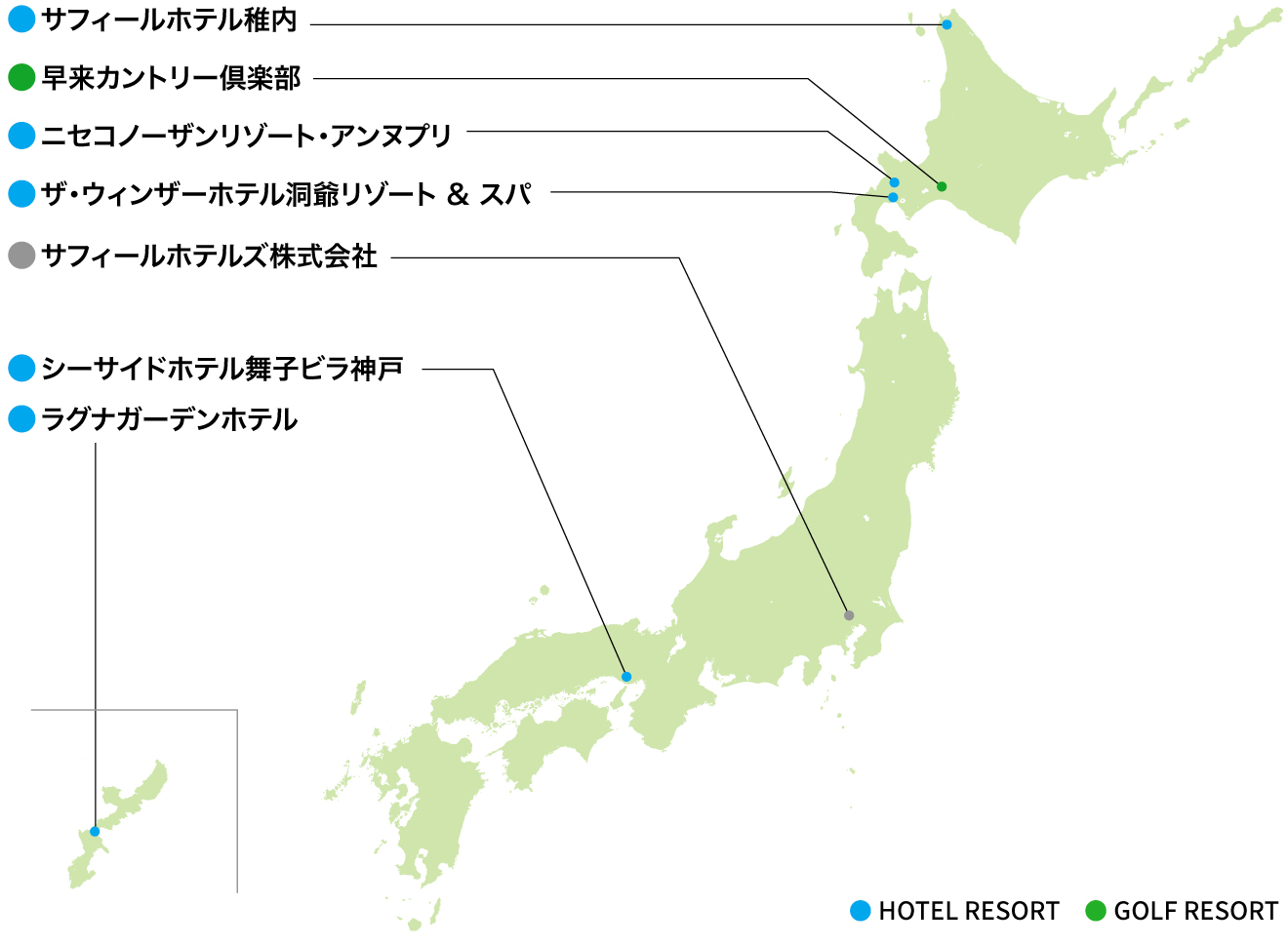 Local Production and Consumption Initiatives
Each of our hotel brands expanding throughout Japan strives to actively procure local ingredients to use in the local cuisine served at each hotel. The procurement of local ingredients not only helps each hotel introduce their guests to the local ingredients and cuisine but also controls CO2 emissions produced by freight transports and also reduce costs.
Participation in Cleanup Activities
All Surfeel Hotels participate in local community cleanup activities.
The Laguna Garden Hotel joined the Waterfront Beautification Project (Ginowan Rotary Club ) in November 2021 and the Convention-Dori Cleanup Activity (Okinawa Convention City Association ) in February 2022.
Development of Hotels Offering Everyone a Safe and Comfortable Stay
All Surfeel Hotels work to provide a barrier-free environment in both guest rooms and other facilities so that every guest can enjoy a safe and comfortable stay.
Surfeel Hotel Wakkanai
Barrier-free restrooms
Guest rooms free of stairs
Niseko Northern Resort, An'nupuri
Barrier-free floors without stairs
Accessibility rooms equipped with handrails in the bathrooms and restrooms
The Windsor Hotel TOYA Resort & Spa
Handrails, ramps, and wheelchair-accessible elevators
Barrier-free restrooms
Seaside Hotel Maiko Villa
Opened in September 1998 as a hotel complying with the standards in the Japan Building Access Law
Ramps and elevators throughout the entire premises
Barrier-free restrooms
Universal changing rooms with handrails and nursing care supplies
Laguna Garden Hotel
Barrier-free rooms
Elevators in each area of the hotel and barrier-free restrooms in the banquet hall
Higher Employee Motivation
Internship Opportunities
Recent years have shown a trend of fewer people wanting to work in the service industry. That is why the Hotels & Resorts Business offers invaluable practical experience to hospitality and culinary students as well as university students in Japan and from overseas. We provide these internship opportunities for the purpose of giving students some work experience.
Brother and Sister Program
The Hotels & Resorts Business utilizes a 'Brother and Sister Program' to establish an environment that responds to the feedback and concerns of new employees. In this program, one young employee acts as a brother or sister to one new employee. This builds an atmosphere where every person can speak candidly and gain advice on how to handle the work and prepare themselves for job. The program helps reduce the turnover rate of new employees by making sure nobody ever feels isolated within the company.
Promotion Encouraging the Employment of Foreign Nationals
We have built a workplace where our employees – irrelevant of their nationality, age or gender - deeply understand one another. This allows us to recruit people across borders and our diverse staff is made up of people from many different countries.
Eco-friendly Hotels
As a Group company in the Meiji Shipping Group Hotels & Resort Business, Surfeel Hotels aims to provide a comfortable stay offering greater safety and security. We also ask for the cooperation of our guests to engage in environmental initiatives. Hotels fulfill the role of food and shelter as two of the basic needs. Initiatives at these hotels to reduce the burden on our environment contribute greatly to society.
Initiatives to Reduce Food Loss
All Surfeel Hotels display posters and other information to gain the help of guests in eliminating food loss. Additionally, our restaurant businesses work to regularly review the inventory and distribute food nearing expiration dates to multiple stores. These are only some of our many initiatives to reduce expired food waste.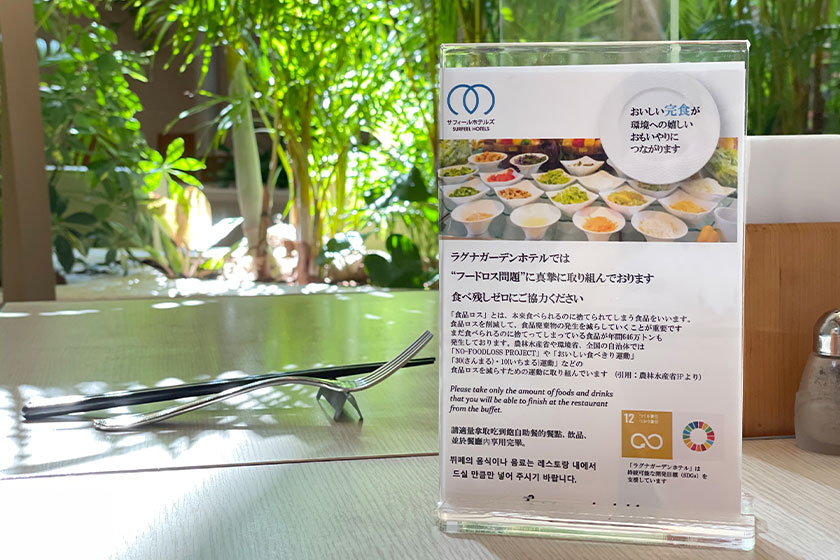 Guest Room Initiatives
Our hotels and resorts have adopted Eco Signs to indicate when housekeeping is not needed to help reduce the use of resources. We have also placed cards with messages about economizing next to toilet paper holders to encourage guests to carefully use these paper resources.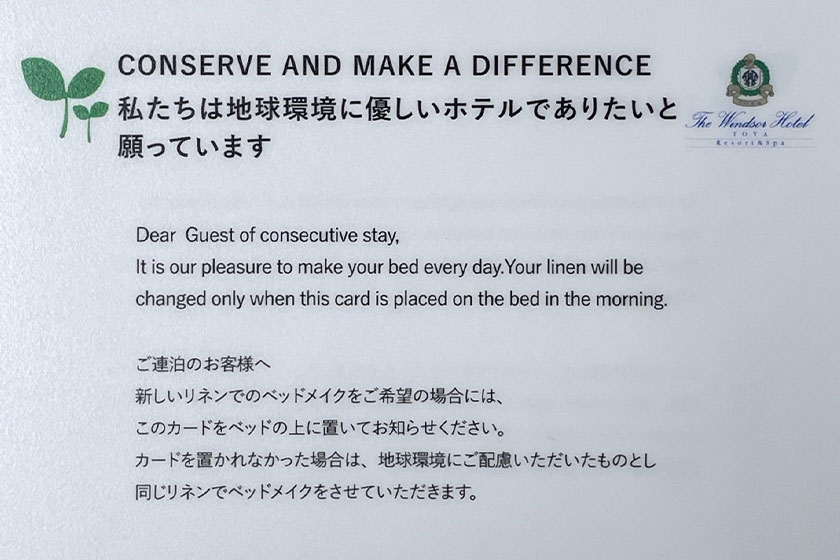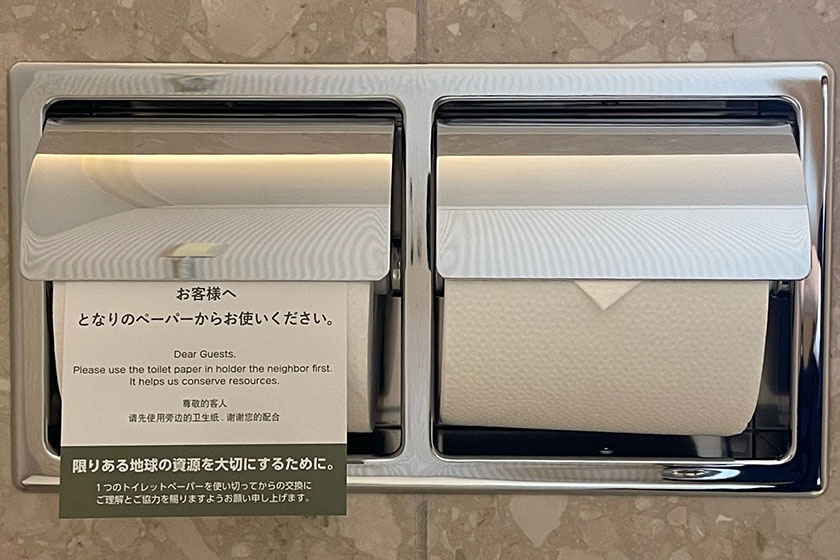 Use of Paper Straws and Eco-friendly Chopsticks
Surfeel Hotels provide paper straws to reduce plastic waste and reduce CO2 emissions. To help protect timber resources and reduce waste, we provide eco-friendly chopsticks as well.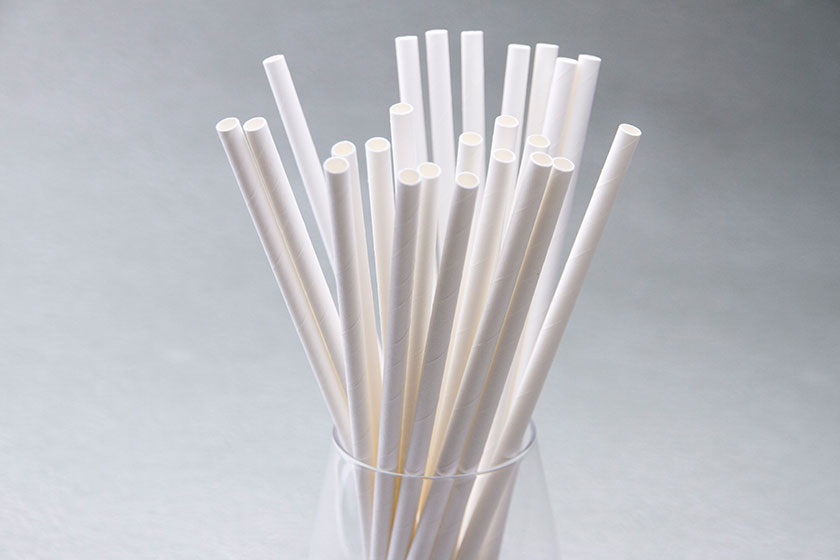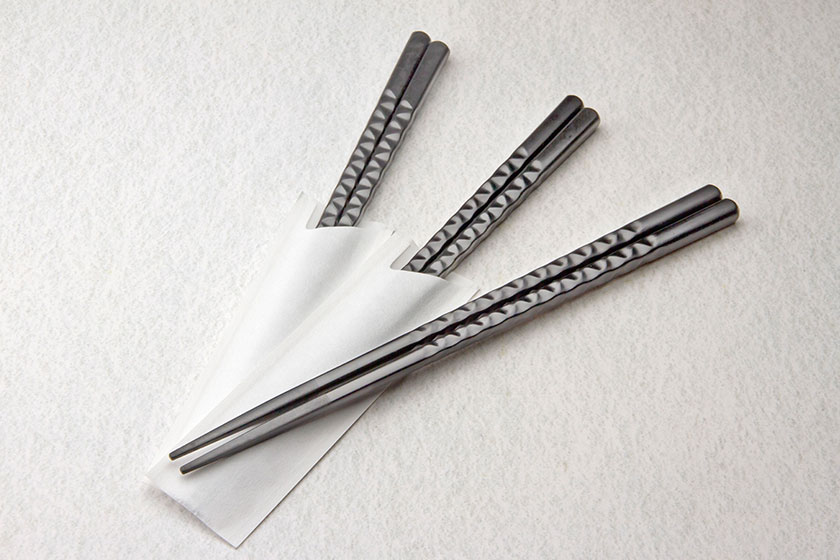 Shift to Full LED Lighting
Our hotels and resorts have been steadily shifting to full LED lighting throughout the buildings as a measure to save energy. LED lighting uses less energy than standard light bulbs, which reduces our impact on the environment.