Nursery School and Nursing Home Business Initiatives
Nursery School and Nursing Home Business Initiatives
Shipping companies operate their business mainly out at sea, so it is rare for the general public and consumers in Japan to be aware of the shipping businesses. The Meiji Shipping Group is a company mainly operating ocean-going vessels but we also operate domestic hotels and real estate businesses which both stabilize the company and contribute to the society. These contributions makes us more attractive to local communities. Our Nursery School and Nursing Home Business both make extremely large contributions to society. We entered into and continue to develop these ventures because they greatly benefit local communities by helping tackle issues such as Japan's ageing society, declining birthrate and long waiting lists at nursery schools.
Our Nursery School Business aims to understand the unique personalities of each individual child and develop their well-rounded character. Our aim is to provide a welcoming childcare service that nurtures independence and a strong mind. Our Nursing Home Business supports the daily life of senior citizens with careful consideration to enrich and bring greater comfort to their lives. We will always strive to comprehensively enhance our Nursery School and Nursing Home Business to ensure services that satisfy everybody's heart and mind.
Management of Nursery Schools and Nursing Care Facilities
The Meiji Shipping Group had set a goal to contribute to society through closer relationships with the local communities, and opened our first nursery school in Osaka City in November 2014. Thereafter, we opened subsequent nursery schools in Suita City, Kobe City, and Akashi City. As of 2022, the Kujira Nursery School Group has grown to 13 schools, helping to reduce the long waiting lists for nursery schools.
Similarly, with the hope of contributing to Japan's growing nursing care needs, we opened its first nursing care facility in 2020, helping Japan's ageing society. The Surfeel Care Group operates three nursing homes for the aged rooted in each local community providing residents with peace of mind.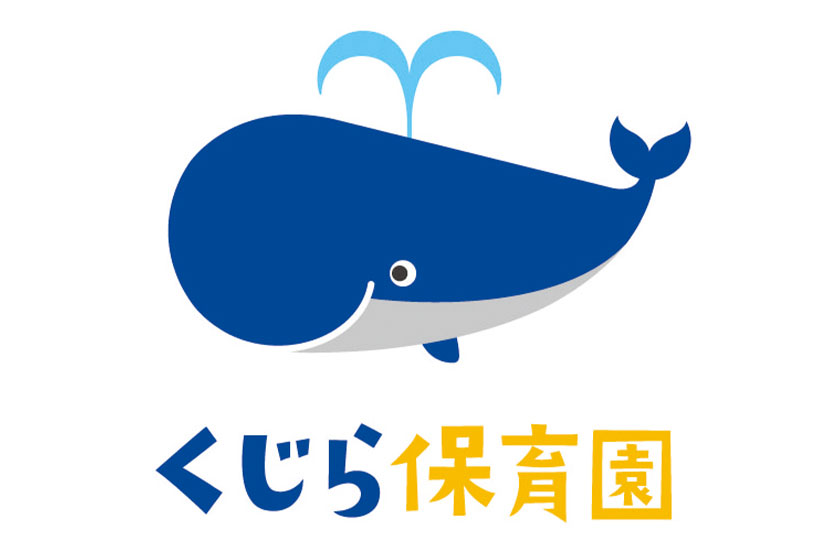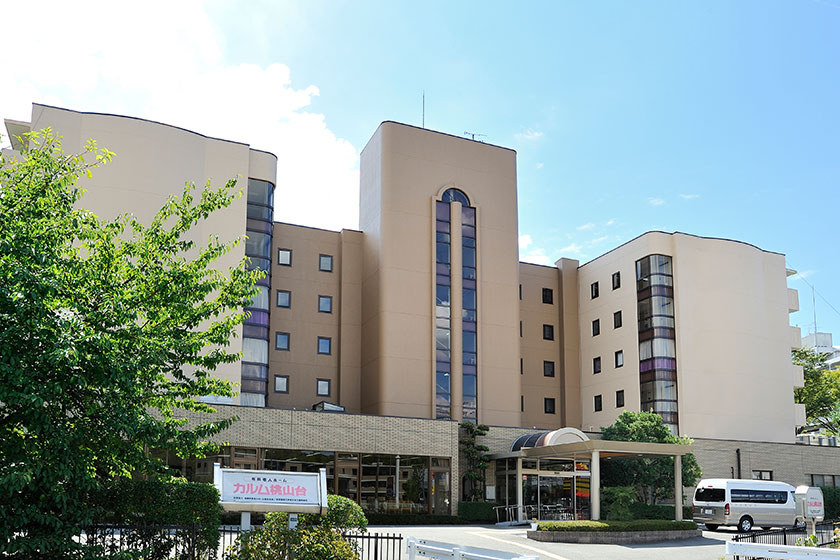 Surfeel Care Group
Calme Momoyamadai
Hana Dazaifu
Sakura-en
Solutions to Social Issue Through Nursery School and Nursing Home Businesses
With a declining birth rate and ageing population, nursery schools and nursing care facilities play an essential role in helping children and the elderly live healthily. The Kujira Nursery School Group works to nurture individuality in each and every child with the aim of realizing childcare in line with their development. Our private nursing homes operating in Osaka and Fukuoka coordinate with local medical institutions and strive to enhance our nursing care to comprehensively support the daily lives of the residents.
Initiatives to Realize Safe and Secure Facilities
Child welfare centers in Japan are receiving more and more reports about child abuse. Nursery schools have a daily connection to children and their families and thus have the unique ability to recognize changes indicating any potential of child abuse early. The Kujira Nursery School Group created an "Abuse Response Manual" and carries out training for nursery employees. We are making efforts to prevent child abuse by teaching our employees about the circumstances surrounding child abuse, actual cases of abuse and the process to take action. This education program encourages efforts at the nursery school to prevent child abuse and provide appropriate support to parents.
Each Surfeel Care nursing home holds internal training based on the Japanese Act on the Prevention of Elder Abuse and Support for Caregivers of Elderly Persons to strive to protect elderly persons from abuse, to protect their human rights and to ensure their dignity are being maintained to enable them to live their lives with a peace of mind. Our employees learn what actions are considered to be abuse as well as learn how to talk to and care for anyone experiencing abuse. This training program not only provides nursing-care knowledge and skills but also cultivates human resources with an awareness of human rights, helping to build trusting relationships with residents.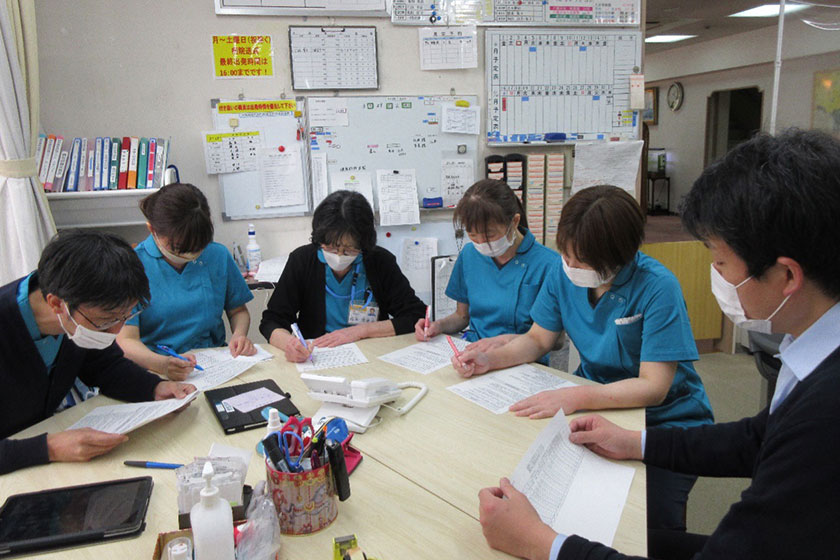 Dietary Considerations at Nursery Schools
The Kujira Nursery School plants and harvests fruits and vegetables as part of its nutritional education to teach the children about eating habits for a healthy body and mind. This activity to cultivate familiar foods heightens an awareness and interest in food. Children come to enjoy food and learn the importance of life as well as gain a sense of gratitude for the people who deliver this food to their table.
In addition to creating menus using nutrition calculation software, the nursery also adopted HACCP, participates in food hygiene seminars, and undergoes on-site food hygiene inspections. Through these measures, Kujira Nursery Schools efficiently serve safe and trusted food.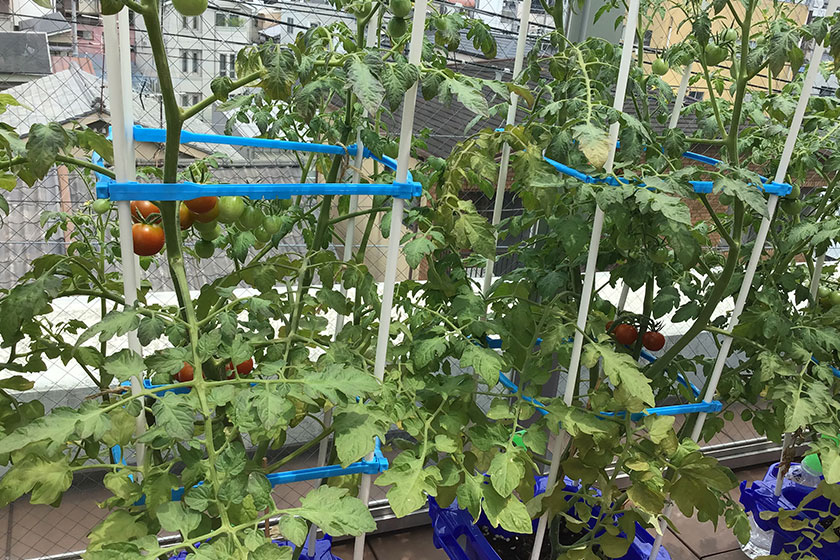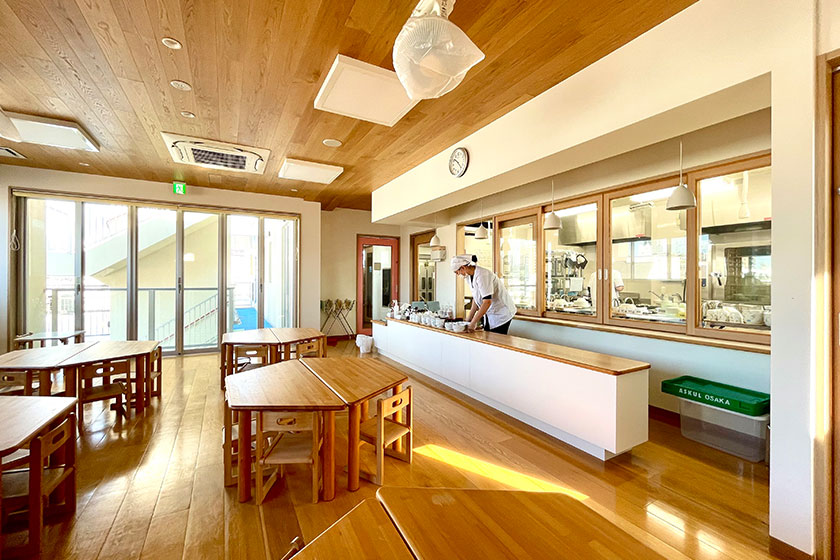 Opportunities to Connect with Nature
Walks, trips, and other outdoor excursions build an environment for children to interact with plant and animal life throughout all four seasons. This connection to nature helps nurture a rich sensibility while fostering greater imagination and creativity.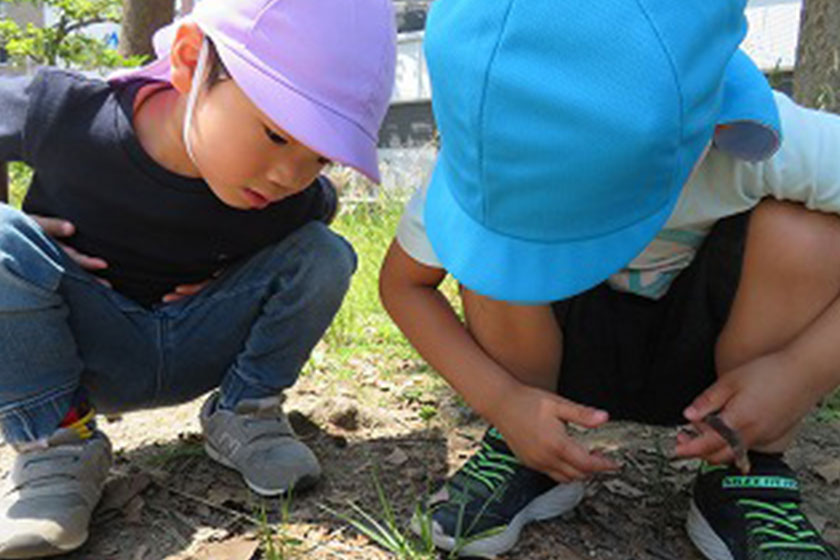 Community Engagement
Our nursery schools and nursing care facilities coordinate with the communities where they are located to help revitalize those communities.
One example of the community engagement initiatives at our nursery schools is the delivery of calendars made by the children to local social workers, fire stations, and similar organizations. Our nursing care facilities participate in community care conferences joined by local nursing care providers, social workers, care managers, and many others to exchange information and share know-how, contributing to better nursing care throughout the entire community.
Although the spread of the COVID-19 virus forced local communities to continually cancel various events, we will continue to actively take advantage of these kinds of opportunities in the future.
Greater Ease of Work and Motivation in Childcare and Nursing Care Professionals
In July 2019, we acquired a recruitment business license as a first step towards launching a recruitment agency to recruit nursery school teachers and dietitians for our nursery schools as well as hotel staff and chefs to work at our hotels and restaurants. We support potential licensed nursery school teachers not currently working in childcare by encouraging them to participate in seminars that improve their knowledge and skills as well as providing other opportunities to get up to speed with the latest knowledge and skills, which are one point of concern when returning to the field.
We strive to support the participation of nursery school staff in career advancement training programs and encourage the use of ICT technologies for taking attendance, conducting surveys, and creating materials. These efforts build a workplace environment that can alleviate some of the work burden placed on nursery school teachers.
To reduce our employee's physical and mental stress at our private nursing homes, we are introducing equipment to assist them whilst maintaining and improving the quality of nursing care of our residents. We have introduced equipment to help support our staff in bathing residents and are working to transition to ICT technologies, such as the digitization of nursing care records using iPads and sensor mats to monitor and ensure resident safety. These technologies not only reduce the workload on the staff providing nursing care but also contribute to building a healthy workplace where every employee can safely work.